Poetry in Urdu: Unveiling the Beauty of Expressive Verses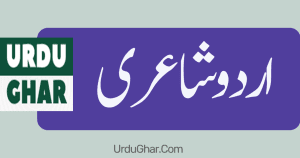 Imagine stepping into a world where words dance and sing, telling stories that touch your heart and make you feel deep emotions. That's exactly what Urdu poetry does! It's like a special kind of art that comes from a place called the Indian subcontinent, and it's been loved by people for a really long time.
Urdu poetry is like a magical thread that connects us to the past and makes us feel things we've never felt before. It's a bit fancy with its words, using beautiful comparisons and talking about essential things in life. Some of the most famous poets like Mirza Ghalib and Allama Iqbal wrote Urdu poetry that made people think about love, loss, and what it means to be human.
We'll take a journey to learn about where Urdu poetry comes from, how it's different from other kinds of writing, and the crucial ideas it talks about. You don't need to be an expert to understand this. Whether you're new to Urdu poetry or you already like it, this trip will help you see why people love it so much.
Discovering the Beauty of Urdu Poetry: A Walk Through Words
We'll talk about different kinds of Poetry in Urdu, like ghazals and nazms, and also explore how poets express their thoughts about love, faith, and society. It's like a window into different feelings and thoughts, and even though the words might seem a little tricky at first, we'll make sure it all makes sense by the end.
So, if you're curious about learning more about Urdu poetry, come along! We're going to open the door to a world where words paint pictures and feelings come alive. Let's go on this adventure together and discover the fantastic world of Urdu poetry!